The term customer satisfaction is closely related to their expectation. Relatively speaking, you, as a business owner, only need to exceed your customer expectations to achieve customer satisfaction.
Recent years have seen customer expectations steeply climbing high. So, it has become more important than ever for businesses to impress their customers in order to increase their CSAT. 
Sometimes, it becomes really difficult for businesses to understand and meet the demands of customers. Each individual has a unique preference, but being a customer, all people want a single thing – quality customer service. 
According to Forrester, nearly 95% of business leaders say that providing a good customer experience is a top strategic priority for them, and 75% want to use customer experience as a competitive advantage.
What are Customer Expectations?
Customer expectation consists of the set of services, offers, product improvements, and personalized customer experiences that customers expect while interacting and engaging with a brand. It may also include the desired outcomes from using a product. 
For example, they may have high expectations for a product because they like your brand. 
Some of the key expectations of today's customers from contemporary businesses include;
To meet such customer needs and satisfy customer expectations, you must redefine your business silos and offer personalized customer resolutions  in the best way possible. So, let us explore further how you can deliver an excellent customer experience against these tangible and intangible expectations.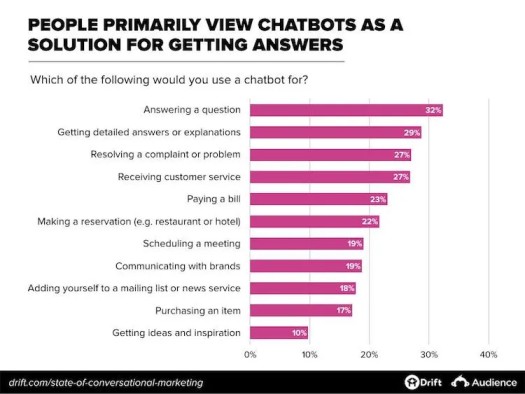 Why are Customers' Expectations Important to Business?
Meeting customer expectations is very crucial for business success as it can,
Help in building your brand reputation

– Customers who are regularly using your products and services may also have positive thoughts about your professional brand altogether. 

Project brand loyalty

– Meeting your customers' expectations can inspire them to make future purchases from your business which will project your brand image and customer loyalty.

Give competitive advantages

– Customers may recommend your brand if they receive quality products and services, which allows you to stand out against your market competitors.
For 86% of businesses, good customer service turns one-time clients into long-term brand champions. This figure shows that meeting customer service expectations sets the stage for the rest of your business to succeed.
How do Customers form their Expectations?
Customer expectations are influenced by a multitude of factors but there are a few key elements that are recognized as important influences on them. This includes,
1. Previous Experience
Previous customer experience is one of the most significant factors influencing customer expectations. If a customer has prior experience with your organization, they will likely use their experiences to form their expectations of your product. 
If your competitor is offering a better customer service experience, the customer will expect you to match or exceed that experience. Because of this, 81% of businesses view customer experience as a way to gain a competitive advantage.
2. Knowledge
The internet is a magnificent research tool in the present time, so you can expect your customers to have carried out research before making their purchase. Your customers may have proper knowledge about the products or services that you offer, and they can use this information to predict the quality of the offerings. 
Therefore, you must make sure that your products and services help them form positive assumptions about business.
3. External Communication
Every piece of outbound communication from your business may have influenced your customer expectations. It includes blog posts, online reviews, social media commentary, and celebrity endorsements. 
All these modes of communication contribute to the expectations that your customers will have. Thus, it is essential that your communications are all honest, consistent, clear, and unambiguous.
Key Customer Expectations which ensure Customer Satisfaction
Whether you are a small business, or an enterprise, knowing and factoring customer expectations into your customer service strategy is paramount to exceeding customer expectations and building customer loyalty.
Here are some key factors to keep in mind as you work to understand, meet, and satisfy customer expectations for a good customer experience and enhanced CSAT rate.
1. Quick response time
When it comes to online customer experience, 94% of consumers cite quick response as a key contributor to a great experience. 
If the customer is facing any issue related to your product, they expect it to be resolved as soon as possible. 
A couple of ways to offer fast and efficient resolutions are to actively check for queries across various communication channels, as well as have the right technology in place (chatbot, for example) to facilitate rapid responses..
2. Detailed Data by Self-Service
Offering self-service customer support is gaining popularity increasingly – with 90% of survey respondents saying that they expect brands and organizations to offer an online portal for self-service.
Self-service resources such as FAQs, chatbots, community forums, etc. can help your customers to find answers on their own anytime without reaching out to the customer support team. Providing this convenience will eventually help to increase your customer satisfaction rate as well as customer service expectations. 
3. Proactive customer support
With the vast availability of customer data in the present time, today's customers expect businesses to be proactive. 
According to an industry report, about 70% of people have a more positive view of brands that offer proactive customer service notifications.
To provide proactive support, you must reach out to customers using live chat or chatbots based on certain triggers. You can even actively solicit customer feedback through surveys throughout the customer journey to ask how you can improve the service. 
4. Multiple channel support
Nowadays, customers want the convenience of communicating with you on their preferred channel. Therefore, businesses have no choice but to consider this aspect in their interactions.
Businesses that adopt an omnichannel approach achieve 91% higher annual customer retention than businesses that don't. 
You must also make sure that the experience between multiple channels are connected together seamlessly. It helps in making the interaction move from one channel to another and flow like one continuous conversation. 
To meet these expectations, you must integrate your helpdesk software into a single platform and encourage collaboration between support agents and departments. 
5. Personalized experience
Today's customers are accustomed to receiving personalized experiences in the web and digital ecosystems. They have grown to expect the same experiences to be infused into their regular customer service interactions. 
Sometimes even greeting by the first name means a lot to them. Customized service, personalized offers, and follow-up calls ensure satisfaction and make them feel special. 
When it comes to making a customer feel valued and appreciated, personalized customer service goes a long way. It has a major impact on customer loyalty as well as retention. 
6. Quality customer service
One of the main benefits of providing quality customer service is that it persuades people to do business with your brand more than once. Providing a positive and quality customer experience helps in creating personal connections with your target audience that ultimately increases your brand reputation.
By delivering quality customer service, you can easily make use of the effective marketing tool known as word-of-mouth advertising. Customers will become your brand advocates and tell their friends and family about how well your business has taken care of them, resulting in more brand advocates.
How do you exceed Customer Expectations?
Based on the core requirements above, here are a few ways to get you the information you need for meeting your customers' expectations.
1. Know what your customers' expectations are
Customers come to you because they have a problem or what they want is not available elsewhere. In order to meet their expectations, it is important to be able to understand why customers need the things that you offer. You need to listen and ask questions so that you will know exactly what they want, and then go back and find solutions for that request.
Feedback forms play a vital role in understanding the customer's expectations. Based on your services and offerings creating custom feedback and sharing with customers can help understand customer pain points. It can also help you understand which area of your service requires more attention.
2. Manage customer study and compare outcomes
Customer study is the process of examining customers' purchasing behavior. It includes both qualitative and quantitative research methods. It's a great way to solve customer problems and make every customer engagement a winning one.
It can also provide direct insight into their habits, frustrations, and needs. By taking time to understand your target audience, you will be able to help fix issues that arise with their buying experience.
3. Measure how you're doing
"Measurement is not the goal here, improvement is." There are so many indicators of a successful product release. But by measuring certain metrics, you can chart your success easily.
As a business, it is important for you to track customer service metrics like average handling time, first response time, first call resolution, net promoter score, and CSAT rate. 
By doing so, you can improve your services and build a successful business.
4. Promptly respond to customers
Customer service is critical, and it's important to acknowledge and address their concerns quickly. To demonstrate that you value your customers, you can check social media and email channels to see what the community is saying about your company. 
You can respond quickly by answering customer questions, directing them to resources they need to resolve their concerns, or apologizing if there was an issue from your end.
If you suspect a widespread concern, you can approach the situation with transparency — acknowledge the problem, suggest resolutions — and communicate updates directly with your customers.
5. Use clear communication
Having clear communication should be an important part of your business's branding. An online marketing strategy that includes any number of strategies, including custom email marketing and social media posts, can help you inform your customers about new products and services, promote them to current customers, and attract new ones. 
By creating a persona for each customer and being clear about the features of each persona within your audience segments, you will be able to reach out to those people with the correct message.
How can you consistently meet the set Customer Expectations
For businesses to stay competitive, they need to understand customer expectations and adapt accordingly. Whether it's changing products or services during the season or even introducing new features, businesses need to keep adding value to their products and services in order to keep up with the demands of the customers.
For addressing all those expectations, you need a perfect help desk tool to manage information properly and coordinate with your team. 
A help desk ticketing platform like Kapture allows you to structure the entire customer data involved in providing personalized services, managing multiple communication systems, and delivering prompt responses on a single dashboard. 
Interested to know more about Kapture's customer support software?
Connect with our product experts today and transform your customer service with innovative and smart collaboration tools.
About the Author

Shivika
Shivika is a Content Writer at Kapture CRM, who enjoys using her creative skills to contribute to the exciting technological advances. She is passionate about cultural artifacts and culinary art.